DevOps shows the cultural and modern approach in software development. It spotlights the increasing collaboration between development and operation teams. By adopting the DevOps services, there is a step in the customer experience and revenue.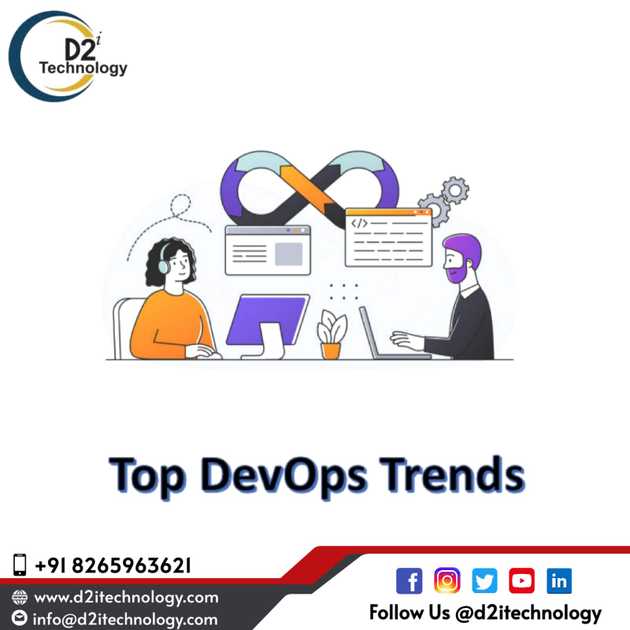 Trends for 2022
Kubernetes having Bright Future:
Being a container platform, it can handle container-based workloads, deployment, and services. The main reason behind using the Kubernetes this year is that most cloud-based applications are build using container-based microservices.
DevOps with Low Code Development:
Nowadays low code development is used to develop high-quality applications for increasing the business opportunities and market. Both Low code development and DevOps will help in increasing the speed of development. Drag and drop features of components make app development easier with proper GUI.
DevOps going further with Go Language:
Due to the open-source nature, lightweight, and best vocabulary feature of the Go language, it is mostly used by the DevOps community. It is mostly demanded by the serverless computing environment along with faster speed and consistency. This language fits with the DevOps Latest Trends working environment.
Serverless Computing:
Serverless architecture is becoming a future component and popular amongst the DevOps community. This serverless technology offering fast deployment, productivity, and user experience at a low cost. This serverless computing affects the trend amongst the DevOps area.
Bounce to Automated Testing with DevOps:
With the usage of DevOps, automatic software testing tools deliver fast and error-free software. Also, enhance the software quality. DevOps will bring faster execution of software testing cases and keeps the balance between testing tools and responsiveness that is required.
DevOps has a bright future in the upcoming year 2022 and will show more creative offerings that will be beneficial for building robust software solutions.