Accessibility Testing
Accessibility testing is a subset of usability testing where in the users under consideration are people with all abilities and disabilities. The significance of this testing is to verify both usability and accessibility. Accessibility testing services are specialized services that evaluate digital content (websites, applications, etc.) for accessibility compliance. These services are important for ensuring that digital content is accessible to people with disabilities, including those who are blind or visually impaired, deaf or hard of hearing, or have mobility or cognitive disabilities.
We at D2i Technology understands the importance of website accessibility services which will help you to improve product UX and will also help in SEO. Our accessibility experts not only identify the defects they also help you to remediate the accessibility defects as per WCAG 2.X guidelines, 508 Compliance and ADA compliance.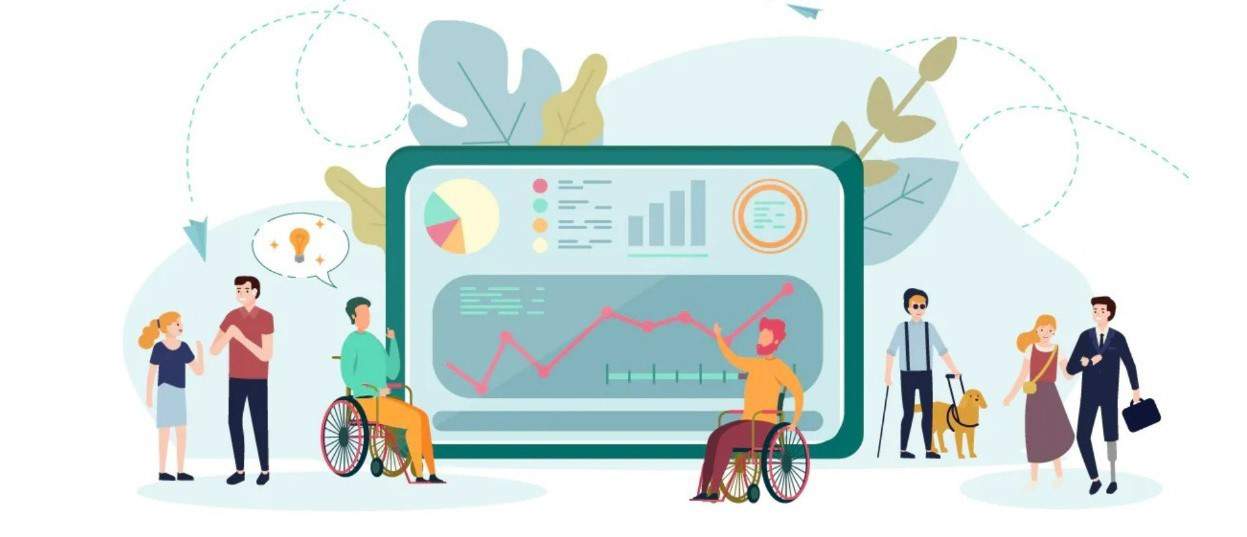 We can help companies by mentioned below approaches:
Audit with the help of automated tools
Manual Audit as per WCAG 2.x guidelines, 508 Compliance and ADA compliance with the help of sighted and non-sighted accessibility engineers
Accessibility defect reporting mentioning which guidelines are failed
Accessibility defect reporting mentioning which guidelines are failed with remediation recommendations
Our Engineers can also participate in SDLC so that all standards are followed while development
Review certificates and VPAT reports
Accessibility aims to cater people of different abilities such as:
Visual Impairments
Physical Impairment
Hearing Impairment
Cognitive Impairment
Learning Impairment
A good web application should cater to all sets of people and NOT just limited to disabled people. These include:
Users with poor communications infrastructure
Older people and new users, who are often computer illiterate
Users using old system (NOT capable of running the latest software)
Users, who are using NON-Standard Equipment
Users, who are having restricted access
Tools/Screen Readers
JAWS, NVDA, Talkback for Android phones, Voice-over for iOS, Microsoft Narrator, Color Contrast Analyzer, Dragon Speech Recognition, ZoomText
Accessibility testing companies could benefit from partnering with D2i Technology to ensure their products and services are accessible to all users, including those with disabilities. D2i Technology specializes in testing and evaluating websites, software, and mobile applications for compliance with accessibility guidelines and standards, such as the Web Content Accessibility Guidelines (WCAG) 2.1. By conducting comprehensive accessibility testing, D2i Technology can identify and address any accessibility barriers preventing users with disabilities from accessing their products and services. This will improve the user experience for all users and help D2i Technology comply with accessibility laws and regulations.